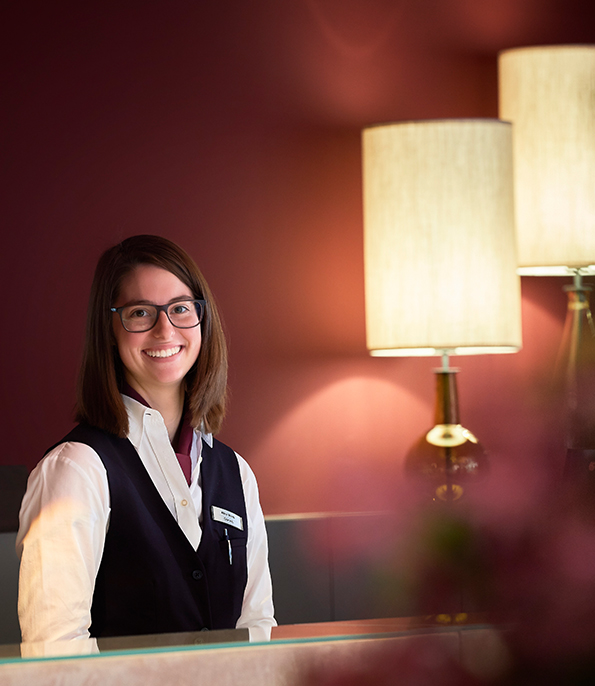 Your Dorint Congress Hotel Mannheim
The centrally located Dorint Kongresshotel Mannheim is "the place to be" when it comes to city breaks, business trips such as congresses, conferences and events.
Due to the ideal location of our hotel, you can reach attractive art nouveau buildings, shops and other sights in just a few minutes. Let Mannheim speak for itself and conquer your heart in no time.
Friedrichsring 6, 68161 Mannheim
Telephone: +49 621 1251-0
Fax: +49 621 1251-100
Email: info.mannheim(at)dorint.com
Reservation center des Dorint Kongresshotel Mannheim:
Reserve now!
City centre
0,2 km
Station
0,8 km
Airport
71 km
A warm welcome
My #HotelHelden and I welcome you to our Dorint Kongresshotel Mannheim. Let the breathtaking atmosphere of Mannheim convince you for yourself. Choose between a wide-ranging pool of sights, an attractive shopping experience or soothing relaxation options at our Dorint Kongresshotel Mannheim.

Whatever you decide, you will get the most out of your visit with us.
The #HotelHelden are always on hand to offer you advice and assistance.

We look forward to seeing you.

Your Jörg Krauß and my #HotelHelden of the Dorint Kongresshotel Mannheim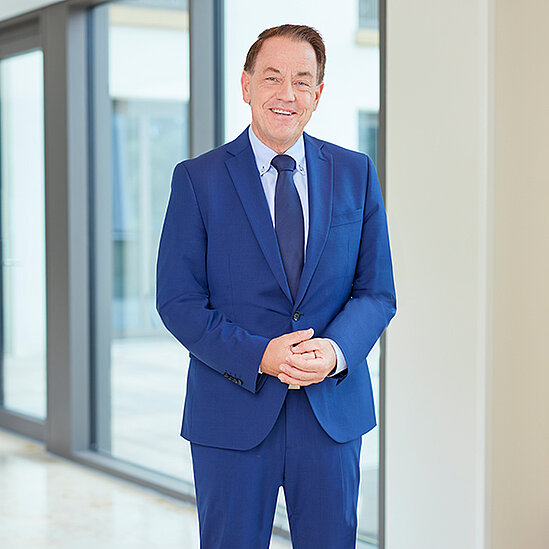 StaySafe by Dorint
Credentials
Dear guests,
from Monday 16.08.2021, proof of entitlement in the form of 3 Gs will be required in Baden-Württemberg on arrival.
Tested: Officially recognised, negative test result, which is not older than 24 hours.
Vaccinated: Proof of vaccination or vaccination certificate. This proof must be older than 14 days.
Convalescent: Positive PCR test result which is at least 28 days, at most 6 months old.
Please travel with valid proof of eligibility, as on-site testing is not possible.
Thank you very much. Your team of the Dorint Kongresshotel Mannheim
Here you will find our comprehensive information on Stay Safe by Dorint.
We would like to assure you that with our hygiene and safety concept "StaySafe by Dorint" we comply with the strict regulations of the authorities in order to make our contribution to making your stay above all safe and pleasant. Jörg T. Böckeler, COO of DHI - Dorint Hospitality & Innovation GmbH, is pleased to explain the "StaySafe by Dorint" concept in this short video: " TO THE VIDEO
Happy Weekend

Discover Mannheim, the colourful and lively metropolis full of contrasts in the Rhine-Neckar region. You will experience a lot here - just not boredom. Numerous sights such as the Mannheim Baroque Palace, the Luisenpark, the Water Tower and the National Theatre await you. Mannheim's popular city mile "Planken" invites you to stroll and shop, night owls will find exceptional cafés and stylish clubs here. All just a stone's throw away from the Dorint Hotel!

Our package includes:
- 2 nights including a rich breakfast buffet
- 1 x welcome cocktail
- 1 x culinary 3-course menu in the evening
- Free use of the fitness area
- Free use of WLAN
- Large selection of digital daily newspapers and magazines to download free of charge

Travel time & price 2021:
- from 145,00 € per person in a double room
- from 199,00 € in a single room

Start the day relaxed

Our special service for you: Take your time in the morning and start the day well rested and without hectic. Our first-class breakfast buffet is available on Sundays and public holidays from 6.30 am to 1 pm.
Our offer:

- Various coffee and tea specialities
- A selection of fruit juices and sparkling wine
- Crispy bread rolls, warm croissants and freshly
and freshly baked pancakes
- Large selection of the finest sausage, cheese and fish specialities
cheese and fish specialities
- Freshly prepared egg dishes to order
- Healthy cereals, delicious Bircher muesli
and much more ...
Please reserve your favourite place by
Phone: +49 621 1251-951.
* We invite children up to 6 years, children from 6 to 12 years pay half price.

Congress Center Rosengarten

Directly connected by a glass walkway, you will find the "Congress Center Rosengarten", which offers a further 22,000 m² of congress and exhibition space.
exhibition space is available to you.

Enclosed you will find the trade fair order form.
Dorint Kongresshotel Mannheim
Regeneration at the
Dorint Congress Hotel Mannheim
Dynamic
Fitness area
Varied
Activities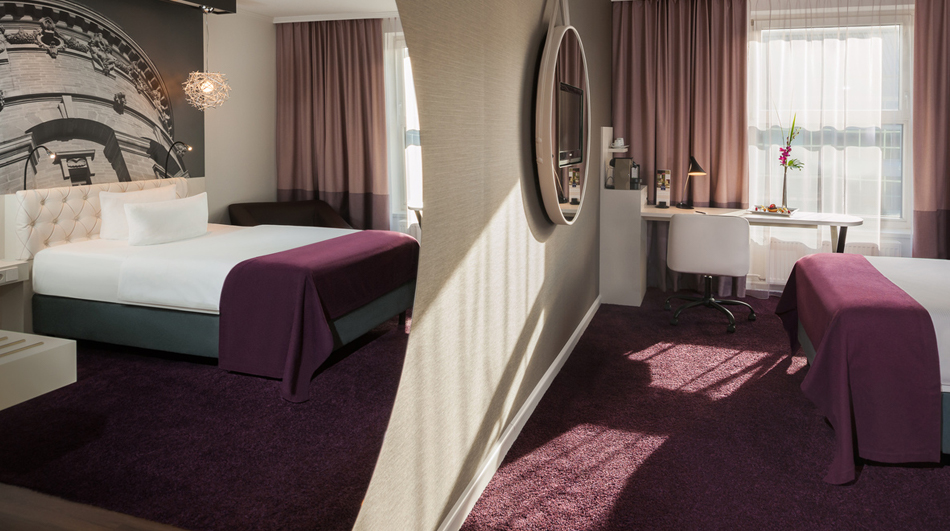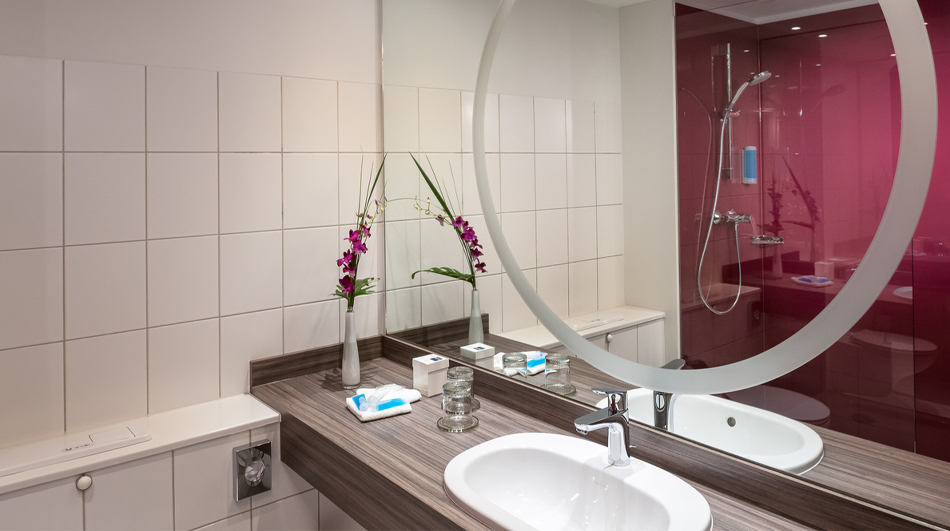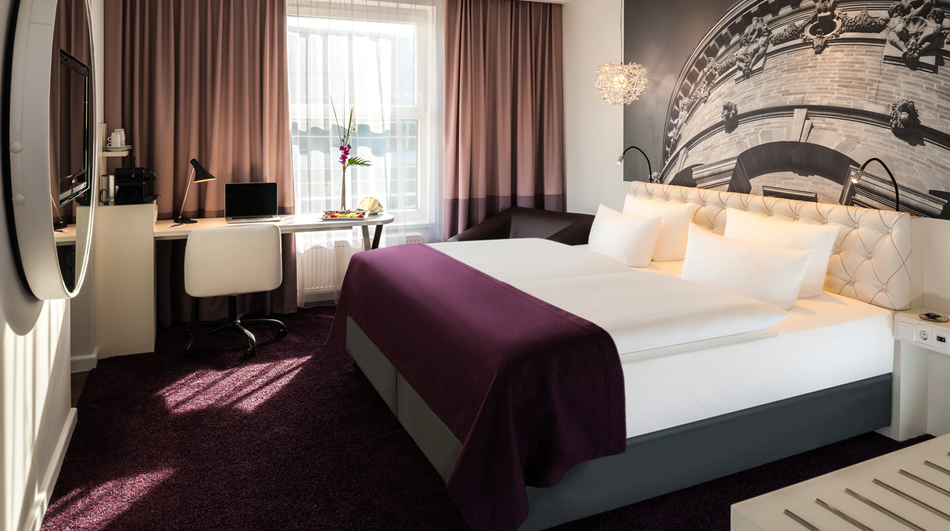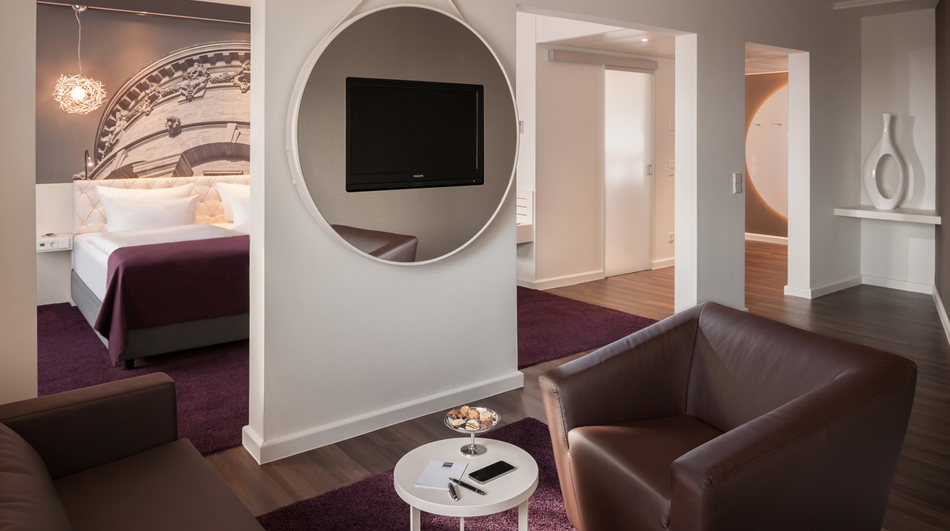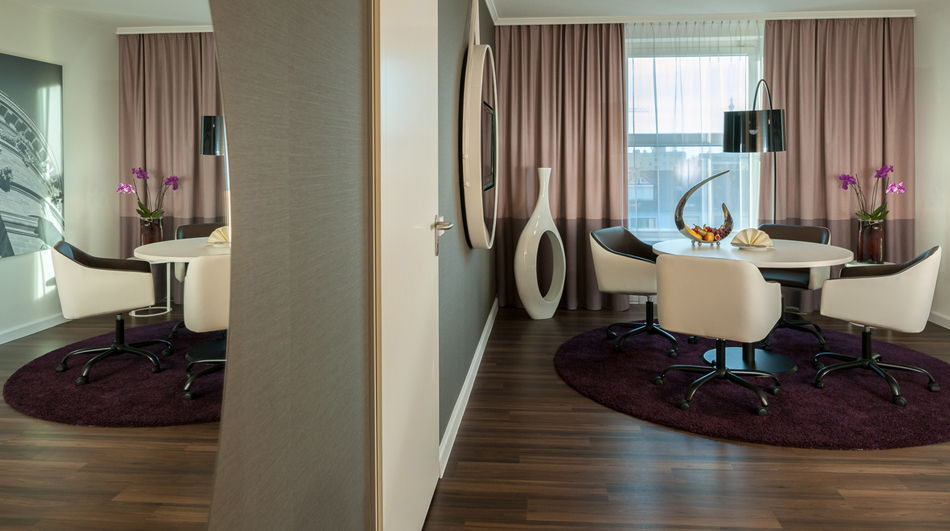 Standard room
26 m²
WLAN
2 person
from €103.50
Comfort room
26 m²
WLAN
2 person
from €112.50
Superior room
26 m²
WLAN
2 persons
from €126
Juniorsuite
46 m²
WLAN
2 persons
from €180
Comfort Suite
58 m²
WLAN
2 persons
from €216
Dorint makes dreams come true.
We have the right activity for every explorer and bon vivant: simply browse through our offers and decide on your favourite experience. With us you can discover holidays in a whole new way: Make a wish!
Real people, real experience, real emotion.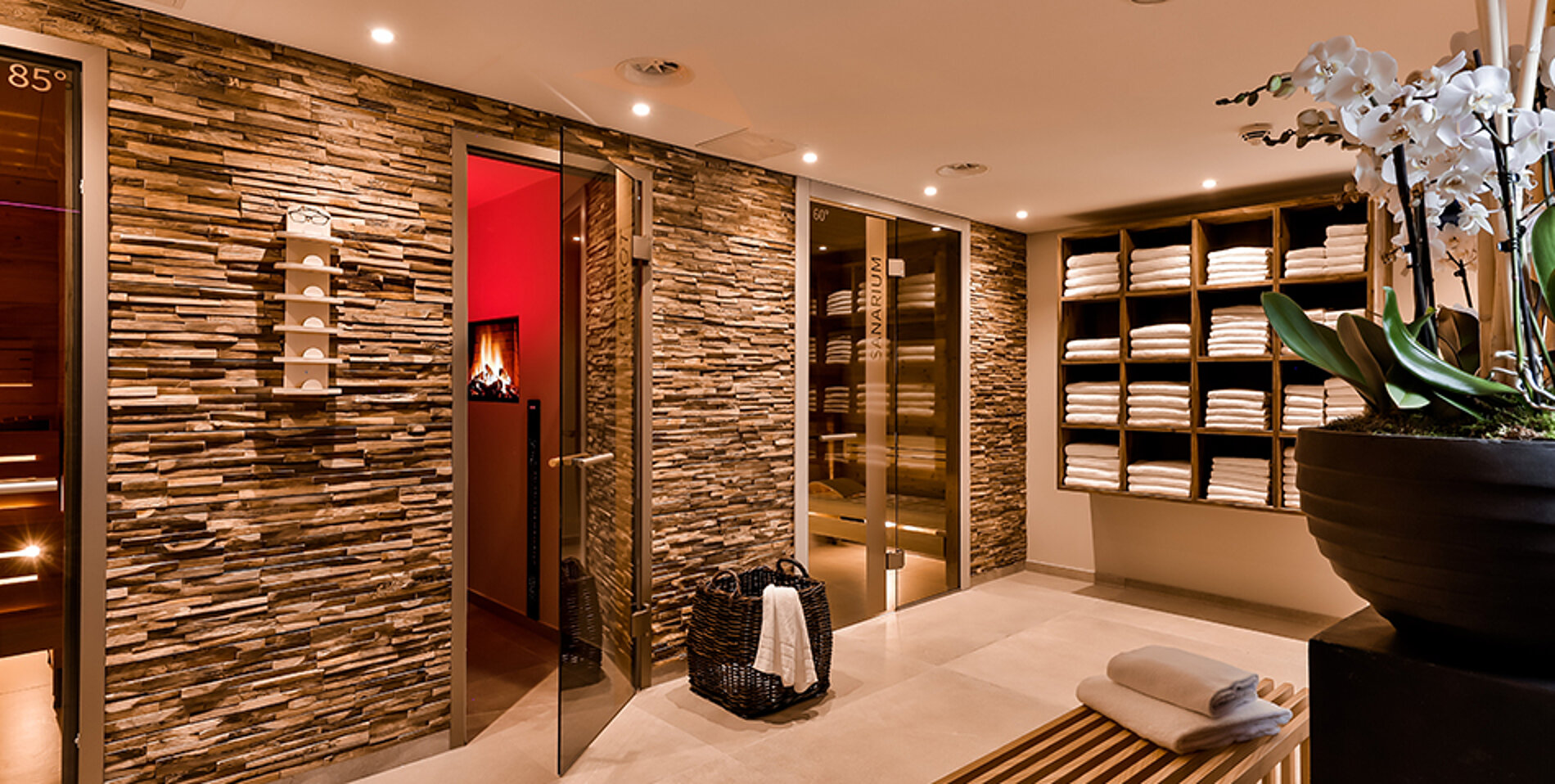 Regeneration at the Dorint Kongresshotel Mannheim
Relax in our sauna area with ambience! We have combined the best of the wellness possibilities for you here. Choose between the Finnish sauna, the saunarium or the infrared chairs. Afterwards, linger a little longer in our harmonious relaxation room with light installation and effect fire.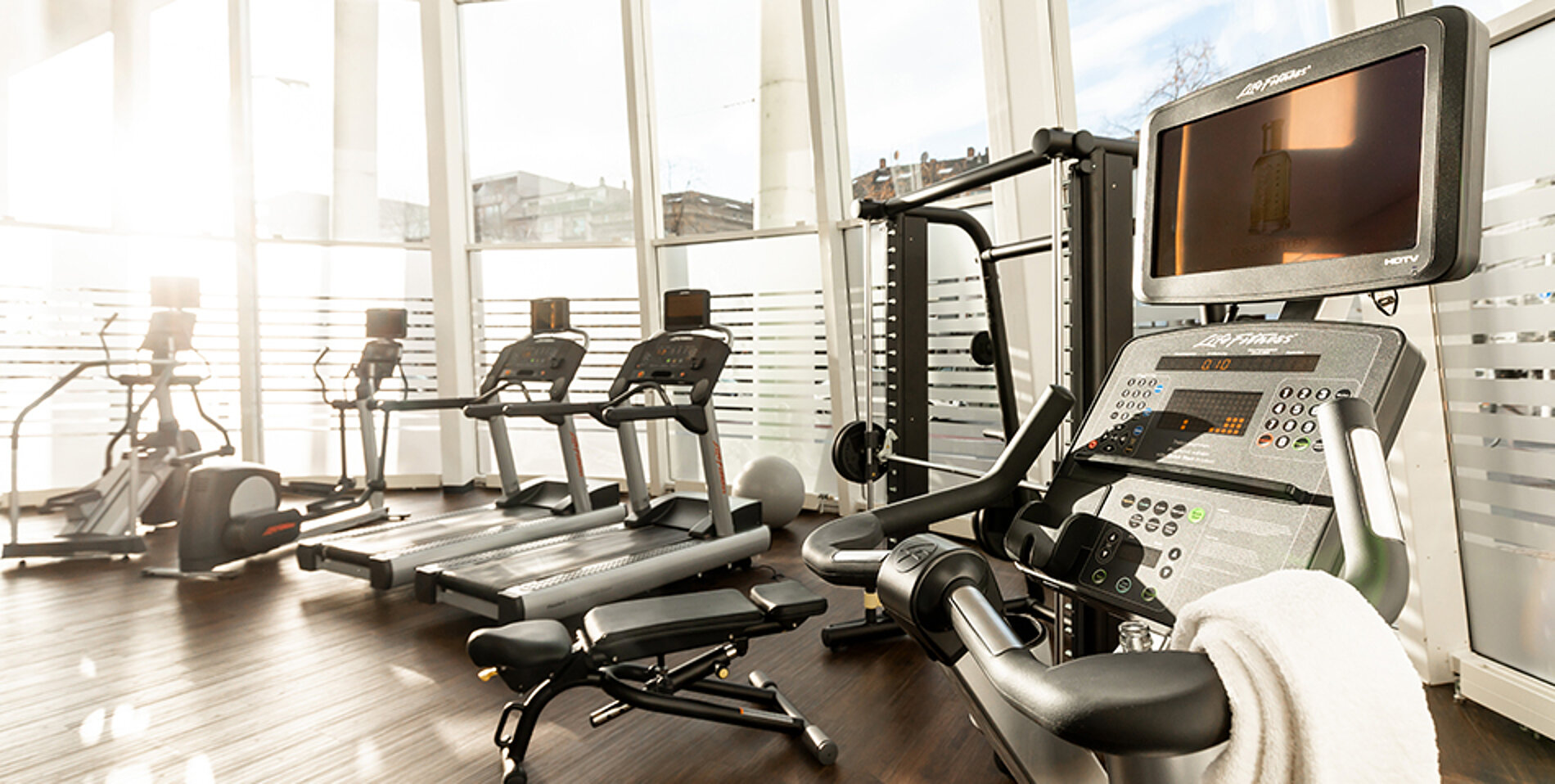 Dynamic
Fitness area
Sports are also possible at the Dorint Kongresshotel Mannheim! Discover the large selection of our sports equipment, which we make available to you around the clock. Enjoy vigorous hours at the fitness hotel of your choice.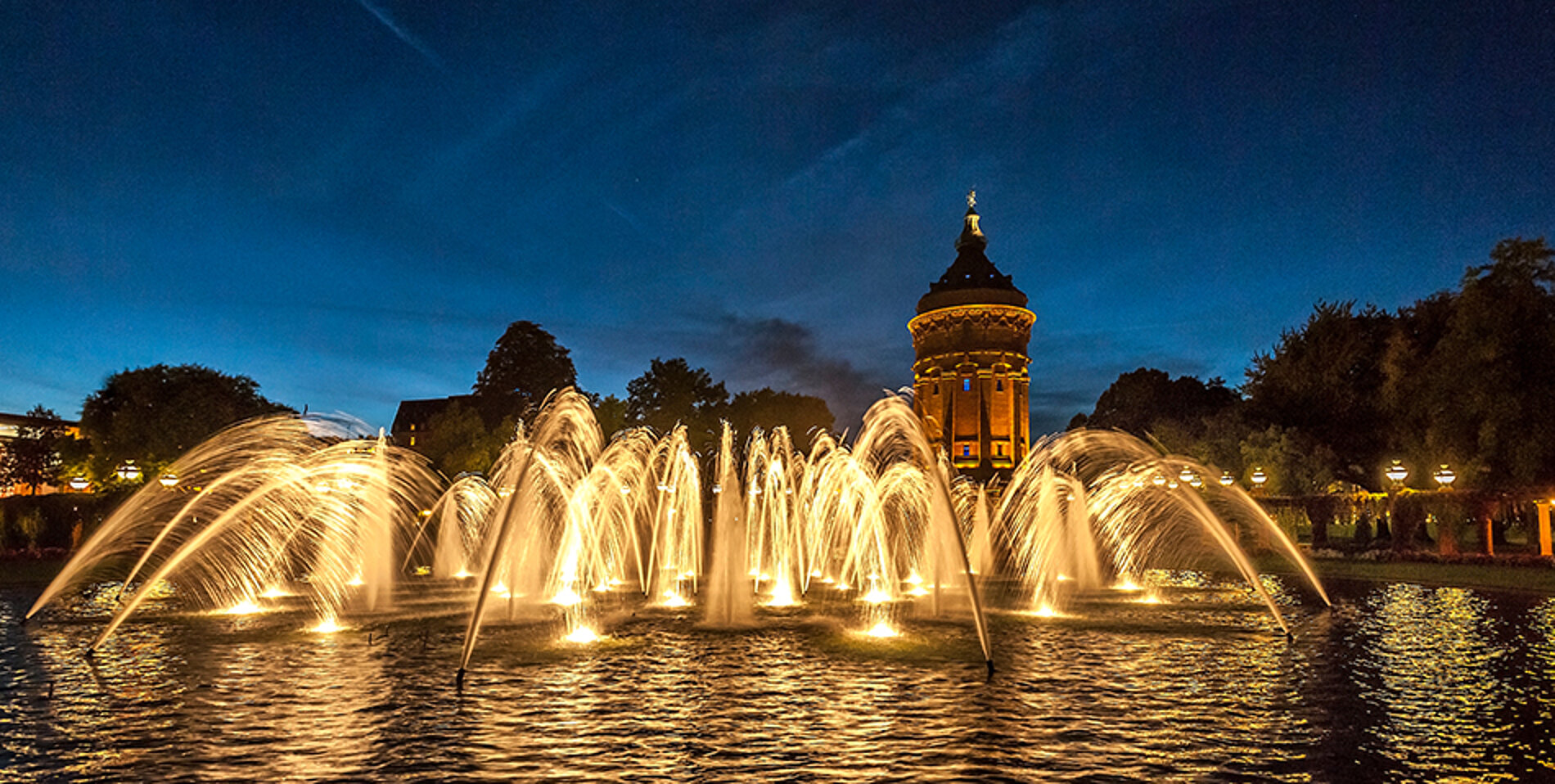 Botanical gardens, diverse museums, fabulous lakes, attractive leisure pools and buildings in Art Nouveau style await you. Mannheim could not be more diverse.
Are you planning a weekend trip? Then the water tower, Mannheim's baroque palace and the Holiday Park are ideal.
We will be happy to advise you on other attractions on site.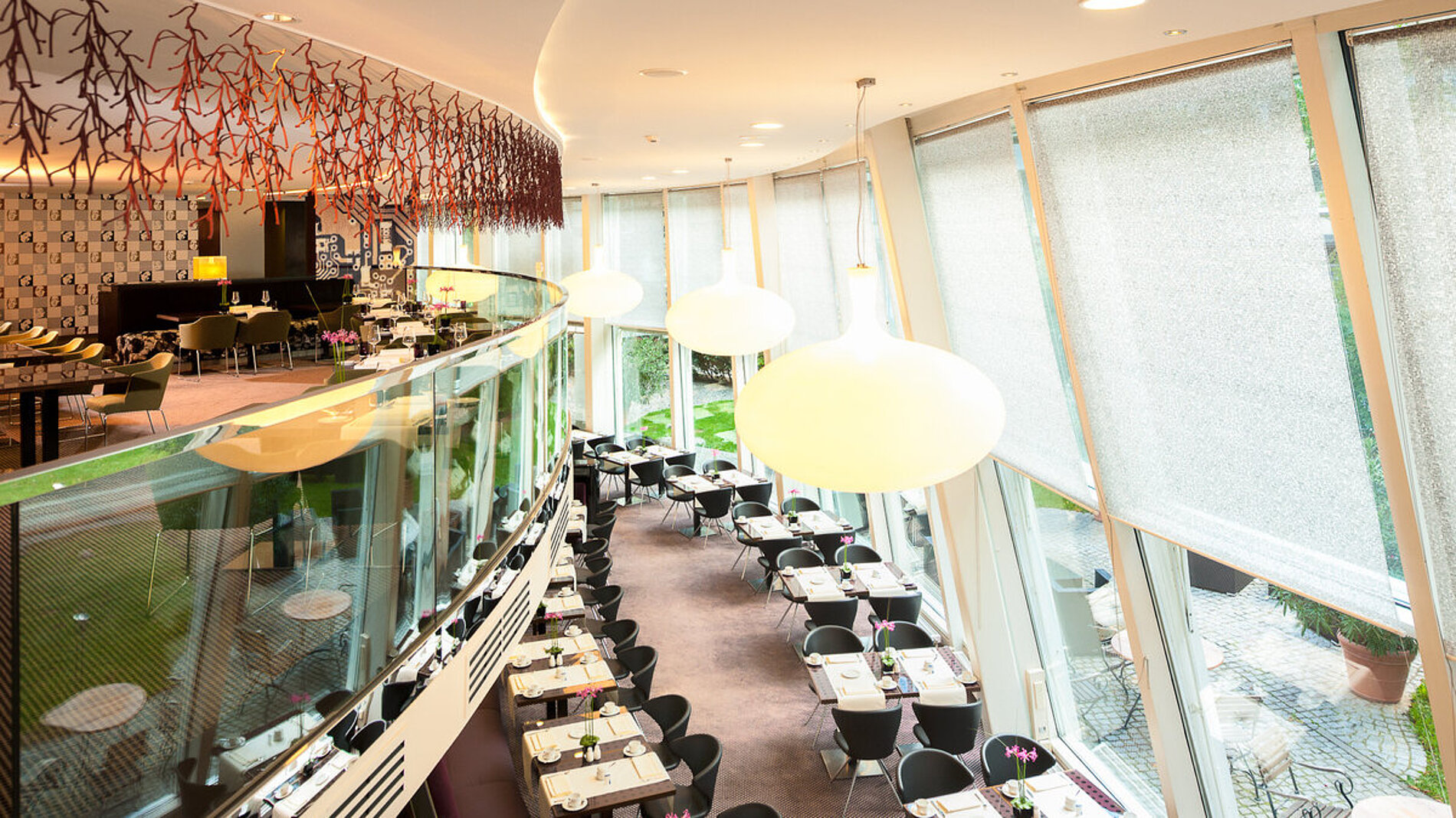 Start the morning relaxed and enjoy our rich breakfast buffet in the elegant restaurant "Symphonie".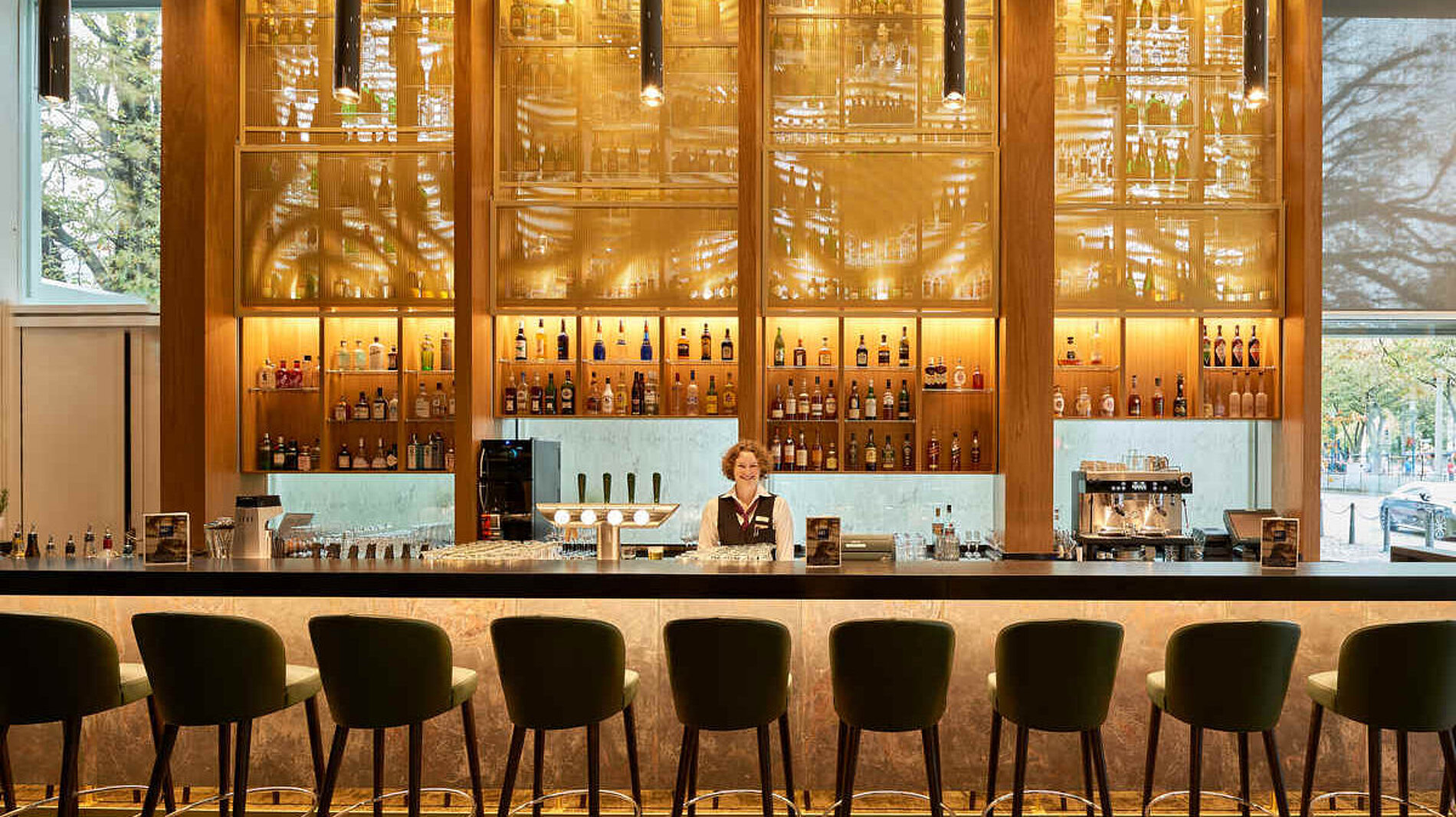 During the day and in the evening, we serve regional specialities and delicacies from the seasonal cuisine in the modern ambience of our "Die Bar".
End the evening with a sophisticated gin and tonic or a good wine.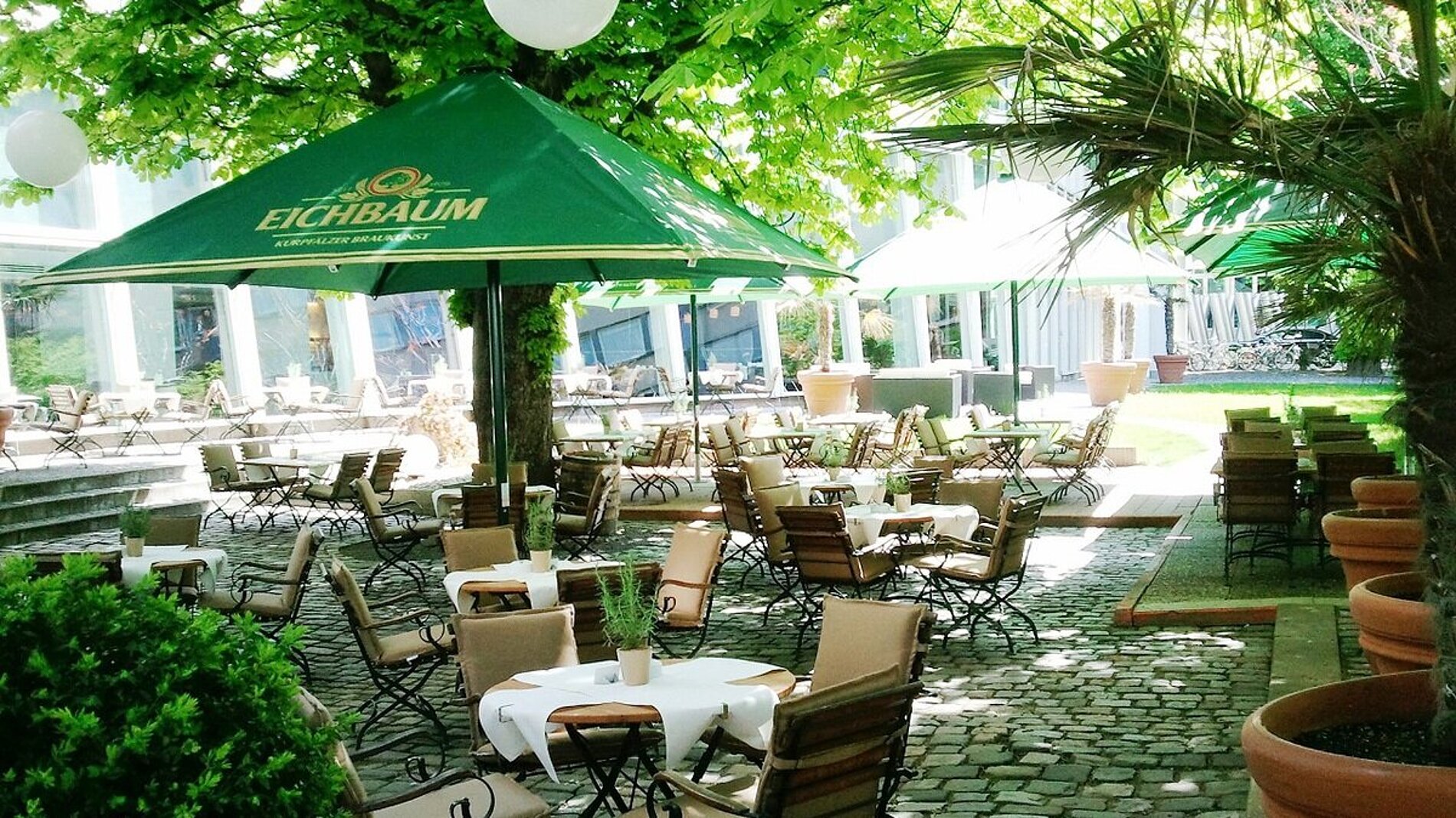 When the weather is nice, we also serve our food and drinks on our "chestnut terrace".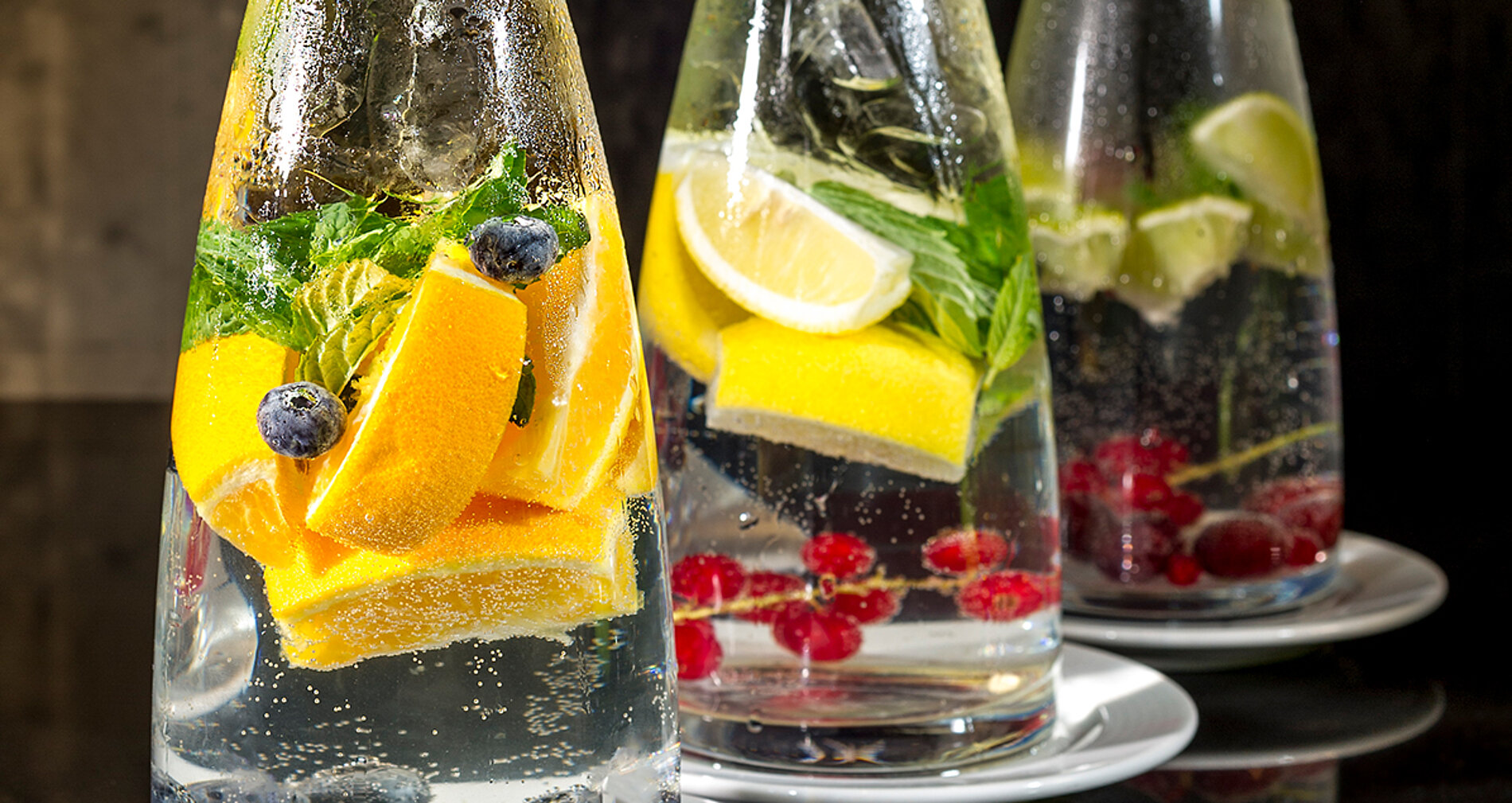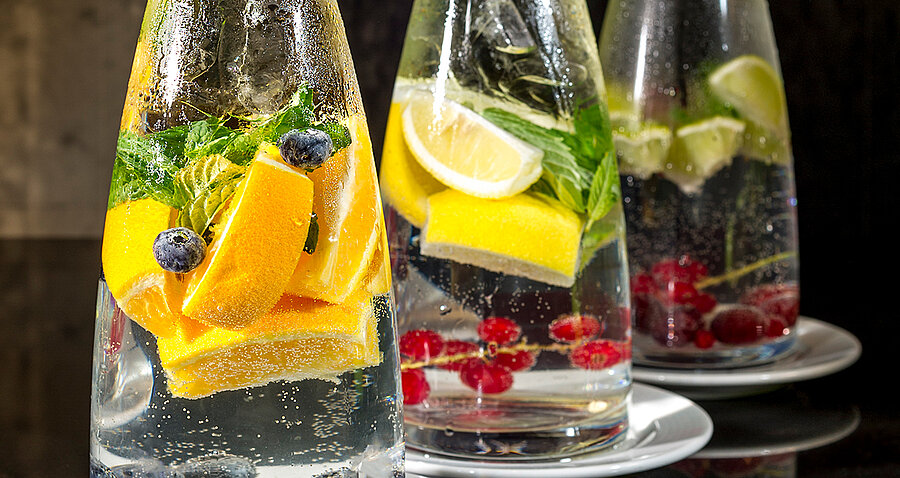 Activity
Relaxation
Family time!
Enjoyment
Culture
nature
The following hotels are managed by the independent subsidiaries of Dorint GmbH (these subsidiaries then as hotel operator) in their own name and for their own account:

Dorint Kongresshotel Mannheim
Dorint Hotel in Mannheim GmbH
Aachener Straße 1051 - 50858 Cologne, Germany
Managing directors: Karl-Heinz Pawlizki, Jörg T. Böckeler
Register court: Cologne, HRB 88227
VAT ID No.: DE307728499